Canmore sits in the Bow Valley between mountain ranges to the north and south. The mountains that form this part of the Canadian Rockies formed over 45 million years ago.
Some archaeology sites west and east of Canmore date back 11,000 years. Over the next thousands of years, a number of groups passed through the area, such as the Crees, Stoneys, Kootenays and Plains Blackfoot.
Anthony Henday was given credit for being the first non-native to set foot in the Canadian Rockies back in 1754. Since then, the area has gone through a number of changes.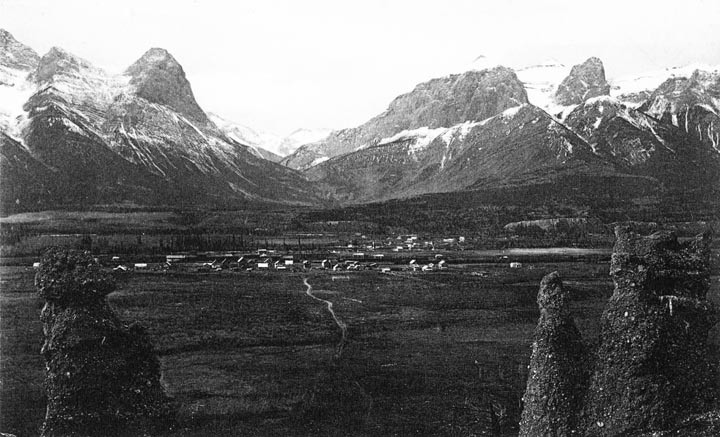 In 1882, Tom Wilson, a Canadian Pacific Railroad packer, was the first non-native to see Lake Louise, thanks to guidance from a Stoney Indian.
Wilson named it Emerald Lake and it was later renamed Lake Louise in 1884 after the daughter of Queen Victoria.
In 1884, Canmore was named by Donald A. Smith, who worked for the Canadian Pacific Railway. The name came from a small town in northwest Scotland that was named after King Malcolm III of Canmore.
As of summer 2017, Spring Creek in Canmore is working on opening a big hotel near downtown Canmore called The Malcolm Hotel, more here.
The anglicized version of the Gaelic Ceann Mór, Canmore has been translated to "big head", "great head" and "chief".
Mining began in 1887 after Queen Victoria granted the area's first coal mining charter. In 1890, the North West Mounted Police built their first barracks in Canmore.
Over the decades, a number of coal mines were open and towns like Georgetown, Bankhead and Anthracite boomed. The small towns eventually closed and structures relocated to Canmore and Banff.
It wasn't until 1965 that Canmore was incorporated as a town with 2,000 residents. As the town populated, more and more coal mines closed.
On July 13, 1979, Canmore Mines Ltd. closed up shop and 90 years of mining came to an end. Over 120 miners were laid off, many of whom remained in Canmore.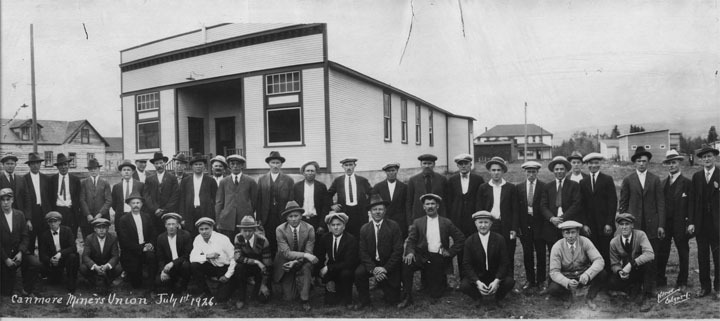 Miner's Day in Canmore, "Celebrates both the closing of the Canmore Mines and the resilience of the men who worked the mines, and the families who founded the town of Canmore."
The town of Canmore has gone through many changes over the past 40 years, from being a mining town to be a leader in outdoor recreation.
Of the original mines, only the Lamp House and a few mine entrances are still around due to safety regulations.
In 1980, the announcement of that the 1988 Olympics would be held in Calgary began a new era for the Bow Valley. Canmore would become the site of world class Nordic events, which has help push it into a leader in tourism and sports.